Now 10996 visitors
Today:301 Yesterday:557
Total: 4080294 290S 82P 102R
2023-02-05, Week 6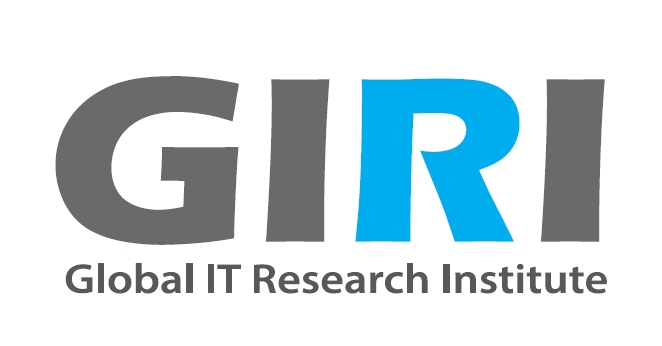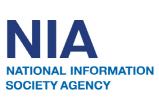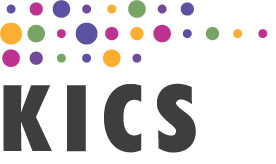 3927 : 3927

Welcome to ICACT2023 (Feb. 19 ~22) Online Paper Presentation Program
It is non-face-to-face meeting. The program schedule complies with Korean Standard Time (KST: UTC+09:00).
Now presentation materials are getting posted on here.
You are welcome to get looking through any paper presentations, and enjoy your Q&A.
Authors are expected to attend the allotted session, and write down answers to questions.
But be aware that all Q&A must be completed before end of this event period!!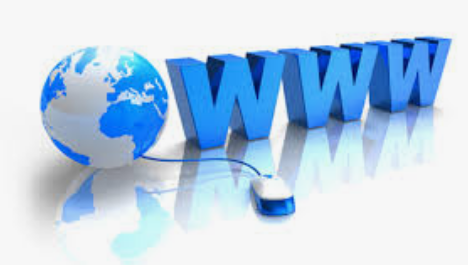 ICACT2023 Entrance (Click!)

ICACT2023 Paper Presentation Rule of the non-Realtime Online Virtual Web Conference
Schedule: All presentation materials, including YouTube, must be uploaded by end of January, may update it until 10th of February. During the event period, Feb. 19 ~ 22, only Q&A will be held by all attendees. Afterwards, a comprehensive evaluation will be made by session chair.
Notice: After updating any files, you must delete all cache records of your browser, and then access it again to receive the updated file from our server again. Otherwise, it will show cached files stored in your browser, show only old files.

For author: [Submit/Update Presentation]
1. Submit at least 15 presentation slides with full verbal descriptions and minimum 15 minutes YouTube.
2. Give at least 3 questions to other's presentation in any session during the conference event period.
3. Must respond to all received questions, but more than 3 is average enough in the event days.
*** Authors who violate the above rules shall be treated as a No-show author, their paper cannot be posted on IEEE Xplore DL.(Click!)

For all attendees [Visit the Virtual Conference]
1. Enjoy the virtual presentation including YouTube.
2. Leave your question or comment to any interesting papers.


For session chair [Visit your session]
1. Evaluate the quantity and quality of the virtual presentation including YouTube.
2. Evaluate the Q&A contents after all session completed by Feb. 24 (Fri) .
3. Highly recommend to give questions to each papers in your session, if there are not enough questions.



ICACT2023 Call for Papers, IEEE PDF eXpress ID: 56868x
Special Slogan : "New Cyber Security Risks for Enterprise Amidst COVID-19 Pandemic!!"


General: Authors are invited to submit a full paper (Min. 3 pages) in PDF file describing the original work to this ICACT conference or a 400-word (1 page) abstract paper, if author needs some more days to submit a full paper.
It must be written in English and full complied with ICACT Paper Template posted on ICACT Website.
All the progress can be monitored by author via author homepage on ICACT Website from start to end.

Presentation: Accepted papers must be presented in an oral session /or virtual Web conference in case of COVID bad situation. All the presented papers will be posted on the IEEE Xplore Digital library, only if at least one author attends the conference to give presentation.
Best Paper Awards: ICACT2023 TPC will present the Best Paper Awards to the authors of selected outstanding papers, and invite to the IEEE Xplore DL - TACT journal.


Venue: Virtual Web Conference

Due to the increasing uncertainty of COVID Variant Viruses spreading over the world recently, the Organization and Operation Committee of IEEE ComSoc-ICACT2023 has decided it as of Nov. 13th. The virtual presentation platform will be provided soon.


IEEE Xplore Publication: CFP23561-ART, ISBN 979-11-88428-10-6


ICACT2023 On-line Website Proceedings: ISBN 979-11-88428-11-3



Due Dates

Abstract Submission : No need

Full Paper Submission : Oct. 10th  Nov. 30th, 2022, Final CFP

Acceptance Notification : Dec. 15th, 2022

Pre-Registration : Dec. 31th, 2022

Final CRF Submission : Jan. 15th, 2023


Topics
(Technical innovation, policy & standard, and R&D experimental under below topics, but not limited to)

1. Wireless Communication, Satellite Communications, OCDMA, VLC

2. Mobile Communication, 5G, 6G, Cloud & Mobile Computing,

3. Communication Network, Optical, Internet, Router, Ubiquitous Sensor Network, AIoT

4. Quantum Computing Security, App Security, Web Security, Network Forensics

5. Authentication, Bio-metric, Private Security, Facial Recognition

6. Information & Network Security, Vulnerability, OWASP, DDoS

7. Hacking & Defense Security, Malware, Macro, Ransomware

8. Blockchain, Cryptocurrency, Cloud and Distributed Application Security

9. Metaverse, Computer Vision, Graphics & Image Processing, XR, AR, VR, HMD

10. Robotics, Smart City, Smart Farm, Smart Factory, Autonomous Driving, M2M, IoT, IoE, UWB

11. Software Platform, Smart Service & App, UI, Browser, Game

12. Web Service, SNS, Telecommuting, Computational Thinking, Coding

13. WWW, SDN, NFV, CDN, OpenFlow, Future Web

14. AI, Recommender System, Deep Learning, Big Data, Data Mining, Industry 4.0, 3D Printer

15. Enterprise Information System, EA, ASP, ERP, CRM, SCM, DataBase

16. Process mining, ICN, GPM, BPM, Work Flow, e-Government, e-Commerce, e-Services

17. System Work Method, Software Development, Engineering, CMMI

18. Network Management, Operation and Maintenance

19. Cloud Computing, Search Engine, parallel or distributed computing

20. NGN, BCN, NGI, Future Network, CCN, Information Centric Network

21. Drone, UAV, ITS, LBS, GIS, Telematics

22. 3D & IPTV, Internet Telephony, VoIP, MoIP



Congratulations!!
   ICACT2022 Conference & Journal Papers published in IEEE Xplore on Mar. 12,2022

All papers of ICACT2022 sent to IEEE Xplore DL on 02-28-2022.
Gets completed posting work by IEEE Xplore on 03-12-2022.
Please be advised to visit & save your paper DOI number there (click here!!)


Within a month followed by other Abstracting and Indexing Databases, such as SCOPUS (click!), EI Compendex, INSPEC, Conference Proceedings Citation Index (CPCI), etc. " EI Compendex Source List: ISSN 1738-9445 (click!)


Recent 3 years Impact factor H index is 30 score by the SCImago Lab, using SCOPUS Data Source, which means the rank of this ICACT is in top 8% among 754 international conferences. (click!)