Now 55 visitors
Today:570 Yesterday:585
Total: 4109156 475S 88P 41R
2023-12-01, Week 48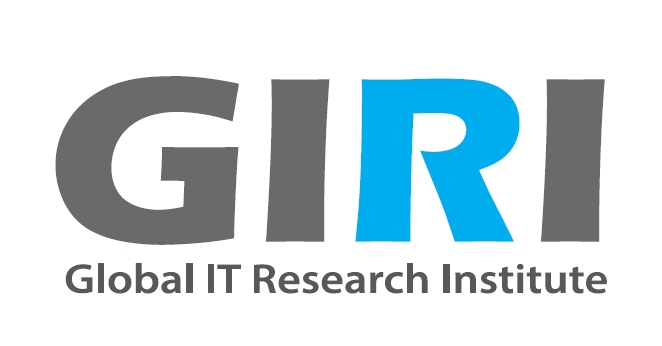 />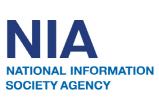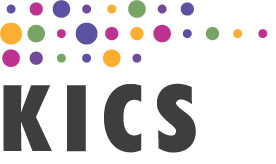 3927 : 3927

ICACT2024 Call for Papers (face to face conference) IEEE Xplore ID: 60172x

Date: Feb. 04.(Sun) ~ 07.(Wed), 2024


Venue: Phoenix Hotel Pyeongchang


Address: 174, Taegi-ro, Bongpyeong-myeon, Pyeongchang-gun, Gangwon-do, Korea (south),


Remark: Special price of hotel and condo for participants will be open soon at Menu:Travel Information.
  With technically co-sponsored by IEEE ComSoc, all the accepted and presented papers will be published via IEEE Xplore as well as other Abstracting and Indexing (A&I) databases such as SCOPUS, INSPEC, Engineering Index (EI), Conference Proceedings Citation Index (CPCI), etc.

CALL for CONFERENCE: Authors are invited to submit a full paper (Min. 3 pages) describing the original work. All the manuscripts must be written in English and should be prepared in given style of IEEE ComSoc Template. All the submitted papers will be reviewed by the global peer reviewers under the single blinded review policy, and officially selected by the ICACT Committees. For the review, all the papers in PDF should be submitted via the ICACT Website, filling every items of author information and uploading the respective paper. Once you won the acceptance notification, you have to prepare the final camera-ready manuscripts of full paper, Copyright Transfer Agreement, and the Speaker Biography.

CALL for TUTORIAL & WORKSHOP: The ICACT academic event will flourish with excellent authors giving not only their paper presentations, but also their experimental brought out from their brand new studies and projects. Especially welcome the timely things related to the special slogan of this conference. How to submit your tutorial proposal? Please email to the "office(at)icact.org" for the selection processing.


Special Slogan : "Toward secure and comfortable life in emerging AI and data-driven era!"

   Here are some important issues related to "Toward secure and comfortable life in emerging AI and data-driven era": 1. Cybersecurity: As more devices become connected and more data is collected, it's crucial to ensure that this data is protected from cyber threats. 2. Privacy: Similarly, as more data is collected, it's important to ensure that individuals' privacy is protected and that their data is only used for its intended purposes. 3. Bias: As AI systems become more prevalent, it's important to ensure that they are not biased against certain groups of people, and that they are designed to be fair and equitable. 4. Transparency: It's important for individuals to understand how AI systems are making decisions, and to be able to access information about the data that is being used to train these systems. 5. Regulation: There is a need for regulatory frameworks that can ensure that AI is safe, ethical, and beneficial for society. These are just a few of the important issues related to AI and data-driven technologies in the context of creating a secure and comfortable life. ICACT2024 will make a contribution to make our life more secure and more comfortable in emerging AI era.

General: In real-time, all the paper processes can be monitored by author via the "Author Webpage" on ICACT Website from submission start to conference end. The confirmation of paper content is the most important author's own responsibility!!


Presentation: Accepted and presented papers will be submitted for inclusion into IEEE Xplore subject to meeting IEEE Xplore's scope and quality requirements.

Best Paper Awards: ICACT TPC will present the Best Paper Awards to the authors of selected outstanding papers, and invite to the IEEE Xplore-TACT journal.


Due Dates

Abstract Submission : Oct. 01   Nov, 30, 2023 (Invalid)

Full Paper Submission : Oct. 01   Dec. 5, 2023 (Final)

Acceptance Notification : Dec. 10, 2023

Pre-Registration : Dec. 15, 2023

Final CRF Submission : Dec. 20, 2023
Topics
(Technical innovation, policy & standard, and R&D experimental under below topics, but not limited to)

1. Wireless Communication, Satellite Communications, AESA

2. Mobile Communication, 5G, 6G, Cloud & Mobile Computing

3. Communication Network, Optical, Internet, Router, Networks-on-Chip

4. Quantum Security, App & Web Security, Network Forensics

5. Authentication, Bio-metric, Private Security, Facial Recognition

6. Information & Network Security, Vulnerability, OWASP, DDoS

7. Hacking & Defense Security, Malware, Macro, Ransomware

8. Blockchain, Cryptocurrency, Cloud and Distributed Application Security

9. Metaverse, Computer Vision, Graphics & Image Processing, XR, AR, VR, HMD

10. Robotics, Smart City/Farm/Factory, Autonomous Driving, IoT, IoE, UWB, MEMS/NEMS

11. Digital Twin, Software Platform, Smart Service & App, UI, Browser, Game

12. Web Service, SNS, Telecommuting, Computational Thinking, Coding

13. WWW, SDN, NFV, CDN, OpenFlow, Future Web

14. Recommender System, AI, Deep Learning, Big Data, Data Mining

15. Enterprise/Medical Information System, Industry 4.0, 3D Printer

16. Process mining, e-Government, e-Commerce, e-Services

17. System Work Method, Software Development

18. Network Management, Operation and Maintenance

19. Processing-In-Memory, Cloud Computing

20. Future Network, Information Centric Network

21. Drone, UAV, ITS, LBS, GIS, Telematics

22. 3D & IPTV, OTT, Internet Telephony, VoIP, MoIP



Congratulations!!
   ICACT2023 Conference & Journal Papers published via IEEE Xplore on Mar. 29, 2023  

All papers of ICACT2023 sent to IEEE Xplore DL on 03-20-2023.
Gets completed posting work by IEEE Xplore on 03-29-2023.
Please be advised to visit & save your paper DOI number there (click here!!)

Within a month followed by other Abstracting and Indexing Databases, such as SCOPUS (click!), EI Compendex, INSPEC, Conference Proceedings Citation Index (CPCI), etc. " EI Compendex Source List: ISSN 1738-9445 (click!)